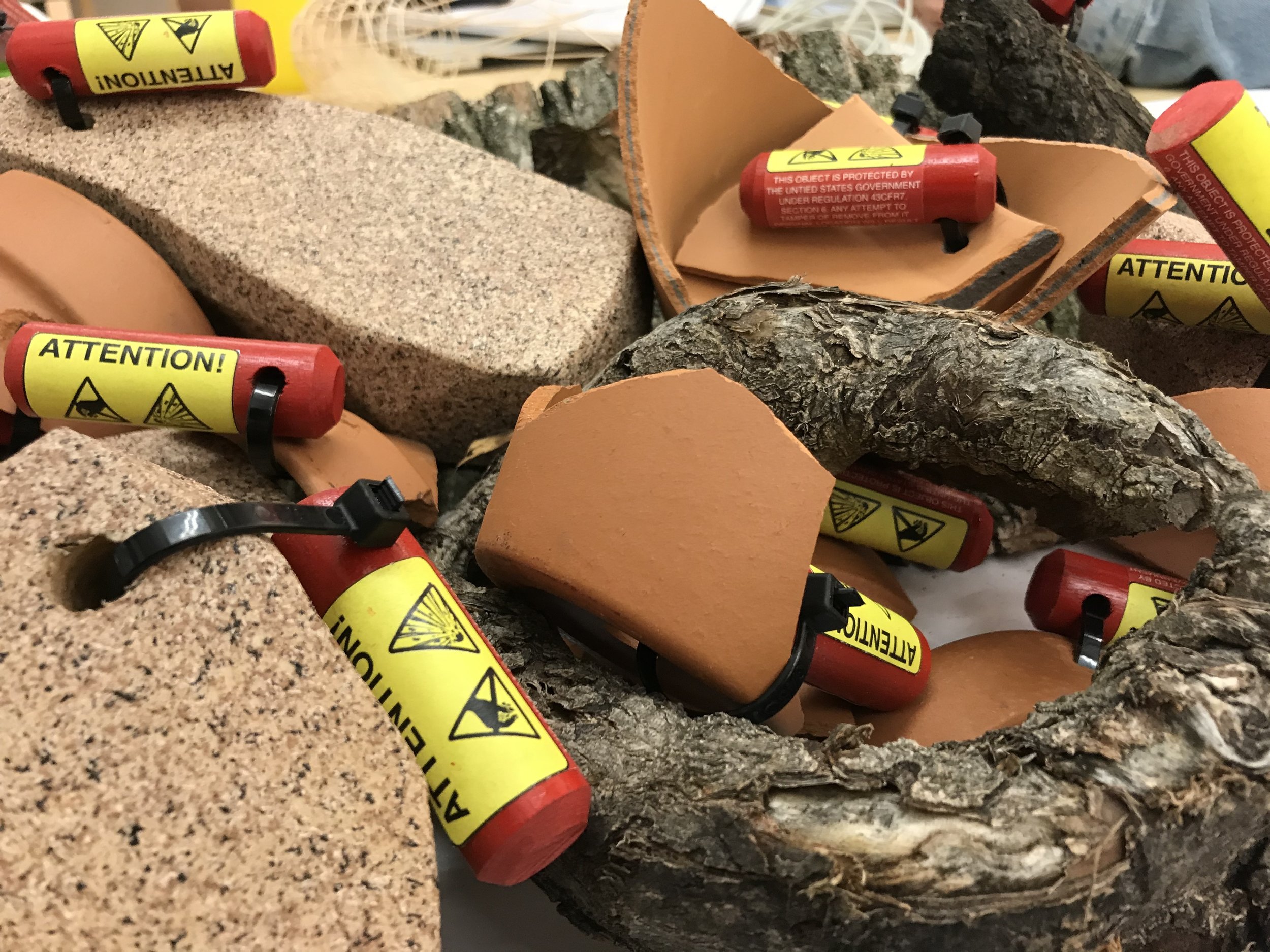 Monument Tag
How will concerned citizens protect our national treasures if the government refuses to do so?
For my first discursive project, I wanted to see if I could use Industrial Design as a lens to look at and comment on the issues of public land management in the United States. In 1906 the United States Congress passed the Antiquities Act. This act gives the president the authority to create national monuments out of federal lands to protect significant natural, cultural, or scientific features.
In April President Trump signed an executive order directing a review of monument land and its uses. As of August, Interior Secretary Ryan Zinke recommended that President Trump alter at least 10 national monument boundaries to re-open the land to private drilling, mining, and logging. One example of potential reduction would be the newly appointed Bears Ears National Monument, home to some of the wildest land in the country and dozens of culturally significant Native American archaeological sites. This land would be reduced from 1.3 million acres to 160,000 acres.
On Monday, December 4th, 2017, President Trump officially announced that he will be shrinking Bears Ears National Monument by 85% in order to open it up to resource extraction.
The question that arises is, if we are reducing protected lands so that private companies can use the land, how do we still save the artifacts, objects, and nature on that land for future generations without the protection of monument boundaries, laws and patrolling.
Four-wheel drive vehicles have the ability to destroy sensitive ecosystems and fragile artifacts.
There are over 100,000 Native American archeological sites within the original Bears Ears National Monument boundary. On many occasions, these sites have been looted for personal profit. The Antiquities Act was originally established to prevent these acts.
Foot traffic and irresponsible camping practices can have a negative effect on wildlife and destroy trail systems.
These areas have a long history of mining and drilling. The sites in purple are existing extraction facilities. The red represents uranium mines and the yellow shows potential mining areas.