Distilled Experiences
What's so good about Bears Ears National Monument anyway? The desert is just sand and sun... Can we re-create the experiences of Bears Ears? Or is it greater than the sum of its parts?
What is it about these places that we value? Do we value them for their potential financial resources? Do we value the experiences we can have there, or do we value the cultural heritage that places like these contain? I wanted to see if you break these places down to their individual experiences, can you capture what it feels like to be there. Can these little physical experiences trigger the emotional feeling we get in wild areas, or is it a something more intangible, something that is inherent in the land? I tried to design objects that recreate these physical experiences of being in these wild places.
These objects started with the idea of experimenting to see if I could recreate experiences and evoke physical memories. They are discursive products questioning the value of these places. It is very easy to reduce these places to individual experiences or stories, to see them only in relation to ourselves. I believe that they are more than the sum of their parts, and I hope that these objects displayed begin to tell that story.
Many of the trails follow waterways to avoid the thick, stubborn foliage that the desert is known for. Walking these dry, sandy trails is a quintessential experience of Southern Utah. These shoes slowly release sand into the foot area to mimic this experience. Periodically, the user will need to stop to empty the sand from their shoes in order to continue on their way. This time should be used for reflection and observation.
The unrelenting force that beats down on the surface hiker. Over time it will dehydrate, burn, and rejuvenate the desert visitor. The 'Unrelenting Sun' rig fits into any standard daypack. It uses a UV and heat lamp to perfectly replicate the Sun's rays on the user.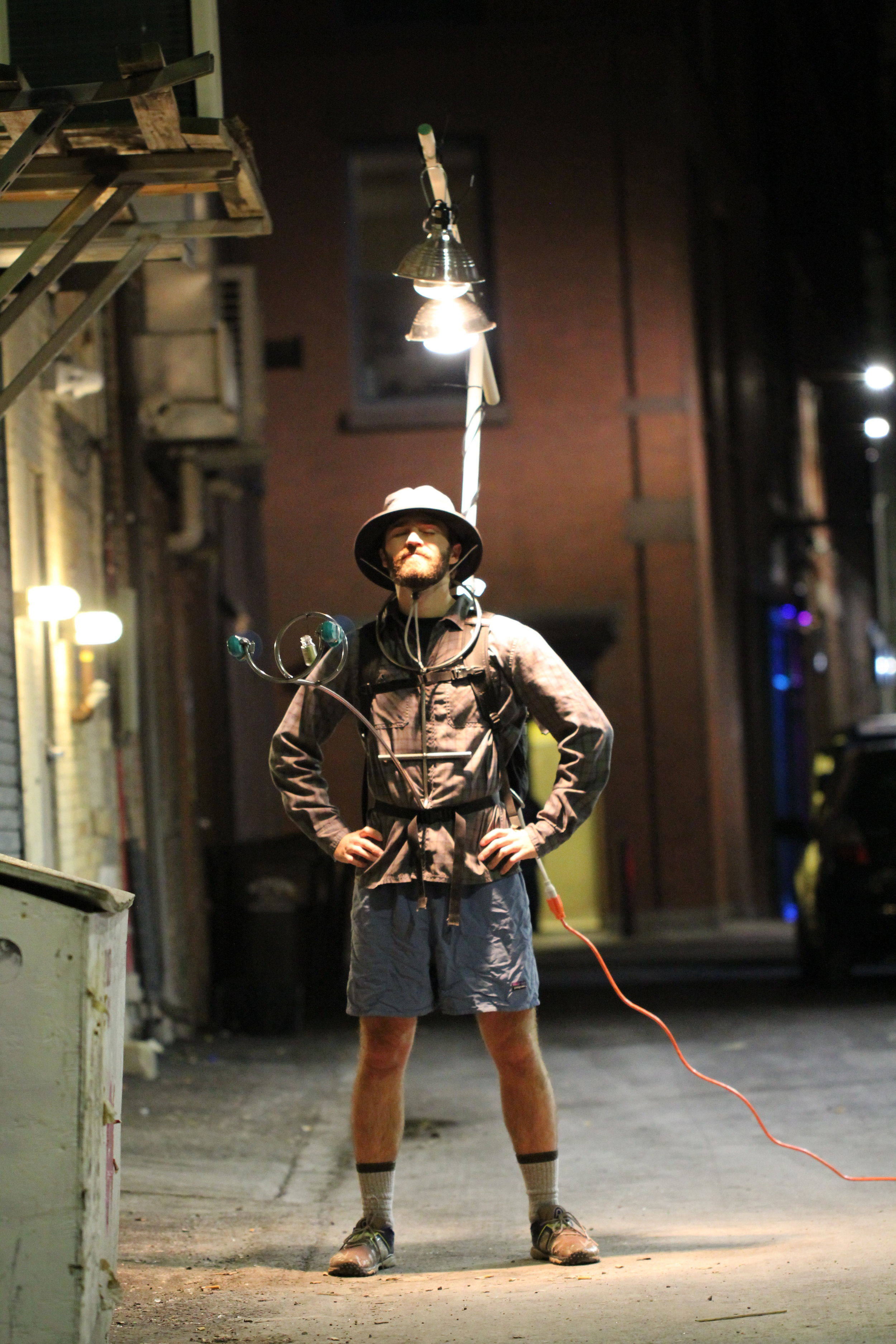 The most sublime of desert experiences, when a gentle breeze fills the canyon with the scent of recently bloomed wildflowers. With 'Gentle Breeze,' constructed of 1/4" steel rod and portable fans, the user can feel that joy wherever they might be exploring.